About Wyllie Associates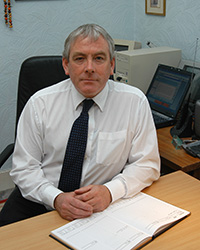 Bill Wyllie is a Chartered Security Professional and former Head of Security and Business Continuity Manager at the Bank of England. His initial security experience came as a military intelligence officer in a range of intelligence and counter-intelligence appointments worldwide. During this time, he also gained an interpretership qualification in Arabic.
This experience was followed by a period in the Middle East, where he spent 5 years as a security manager within the oil and gas industry, mainly in Bahrain and Yemen. After that period, he operated as a consultant for 6 years, working on a wide range of public and private security tasks across 30 countries.
After leaving the Bank of England, Bill was First Vice-president and Head of Security of an American bank. He now provides security and risk management solutions to a range of domestic and international clients, particularly within the Middle East region.
A philosophy & politics graduate, Bill has been the external examiner / dissertation adviser for the security-related degrees of MA and MSc, and has worked with several academic institutions on the design of security training. He is also a Chartered Security Professional (CSyP), a Fellow of The Security Institute (FSyI), a Certified Protection Professional (CPP) and a Fellow of the Security Institute of South Africa (FIS (SA)).